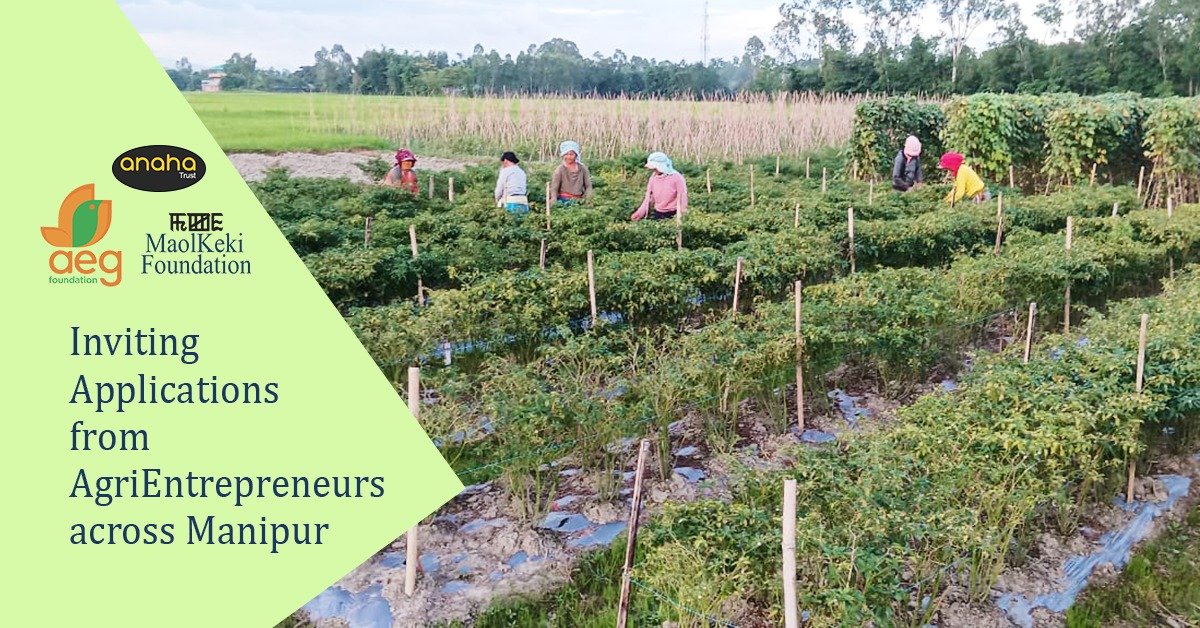 MaolKeki Foundation is very pleased to announce the launch of the state-wide AgriEntrepreneur Selection and Development Program.
MaolKeki Foundation (MKF) has been developing multiple AgriEntrepreneurs in Manipur with the support of Anaha Trust, Sattva Consulting, Agri Entrepreneur Growth Foundation (AEGF) and NABARD. MKF is now extending this opportunity to all AgriEntrepreneurs in Manipur who have great ideas or are looking for support to scale up existing businesses. 50 AgriEntrepreneurs will be selected from across Manipur with a target of three per district.
The Program includes a 21-day intensive online training by AEGF, week-long residential training program, hands-on supervision, and mentorship for up to a year after completing the training. Participants will be fully funded and implementation grants of up to Rs3.5 lakhs will be available for top participants with the option to secure further funding.
Any dynamic individual interested in starting or running a business that solves problems around agriculture, its value chains and allied sectors can apply to the Program. Interested applicants must submit a write-up presenting his or her business idea or business plan in not less than 500 words in Manipuri or English or Hindi to contact@maolkekifoundation.org by 10 December 2022. Selection and training will start in January 2023.
About MaolKeki Foundation
MaolKeki Foundation is a pioneering organization established with the purpose of catalysing positive development in Manipur, India, primarily in the areas of agriculture, education and healthcare. For more info, visit http://www.maolkekifoundation.org.