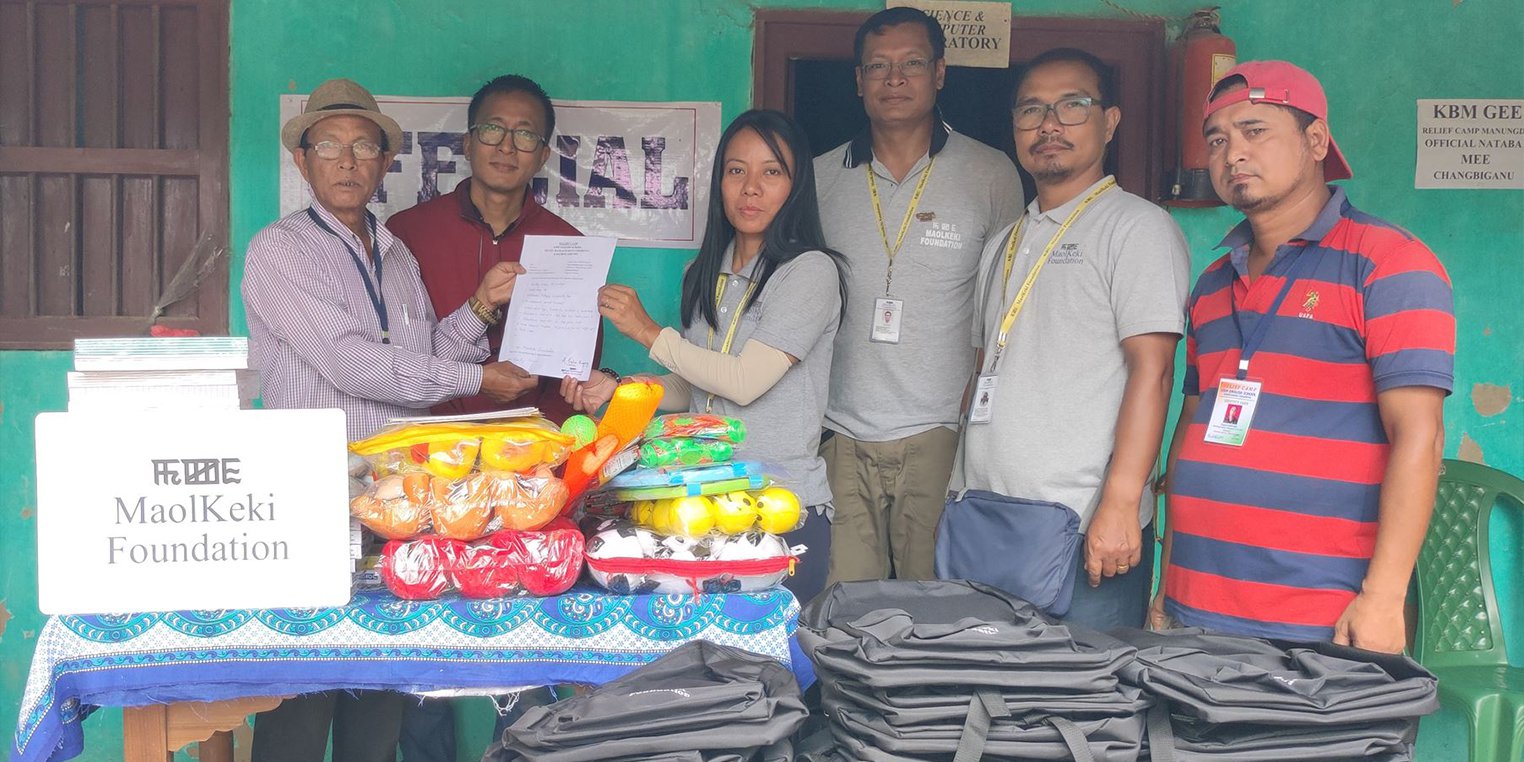 The first phase of our campaign to support children at various relief camps with educational materials like school bags, notebooks, books, geometry boxes, pens and pencils as well as educational toys, soft toys, sanitary pads, and more has come to a close with a visit to three relief camps in Bishnupur district, a district that has seen one of the highest numbers of Internally Displaced Persons. There are still thousands of IDPs in Manipur, including many women and children, so MaolKeki Foundation's work is a drop in the ocean. However, we are grateful to have supported 425 children in total at the three districts we targeted: 282 in Bishnupur, 62 in Kakching and 81 in Imphal West.
For the visits in Bishnupur, we are thankful to team Pukkei Agribusiness and team Matai Manipur for their help in organizing and distributing the items to the children. The work is part of the campaign Ms. Marina Mayanglambam, a school student in England, started by running 15km 15 times this summer to raise awareness and support for those affected by the ongoing crisis in Manipur. MaolKeki Foundation is providing ground logistics to Marina's campaign and also raising further funds to support as many as 800 children at various relief camps, if not more.
We thank all our benevolent supporters and the volunteers at the relief camps for making our work possible. If you would also like to donate to help children and women at relief camps, please write to us at contact@maolkekifoundation.org.