Children's Educational Support
With the help of a network of individuals working across the state of Manipur who are personally involved in educating extremely vulnerable and economically weak children, MaolKeki Foundation has identified over 30 children.
The list comprises of students from many rural parts of Manipur (red stars on the map give some indicative locations)
They are orphans, abandoned, victims of communal violence, poverty or unfortunate circumstances in life
Many of the children are currently staying in two Children's Homes where they are being supported through the benevolence of individuals, NGOs, the church, etc.
MaolKeki Foundation has put together an estimated total cost of sponsoring these children:
For students in school, there is an estimated annual expense with projections of the total costs till they finish school.
For the ones in University, the total costs till they earn their degrees are provided.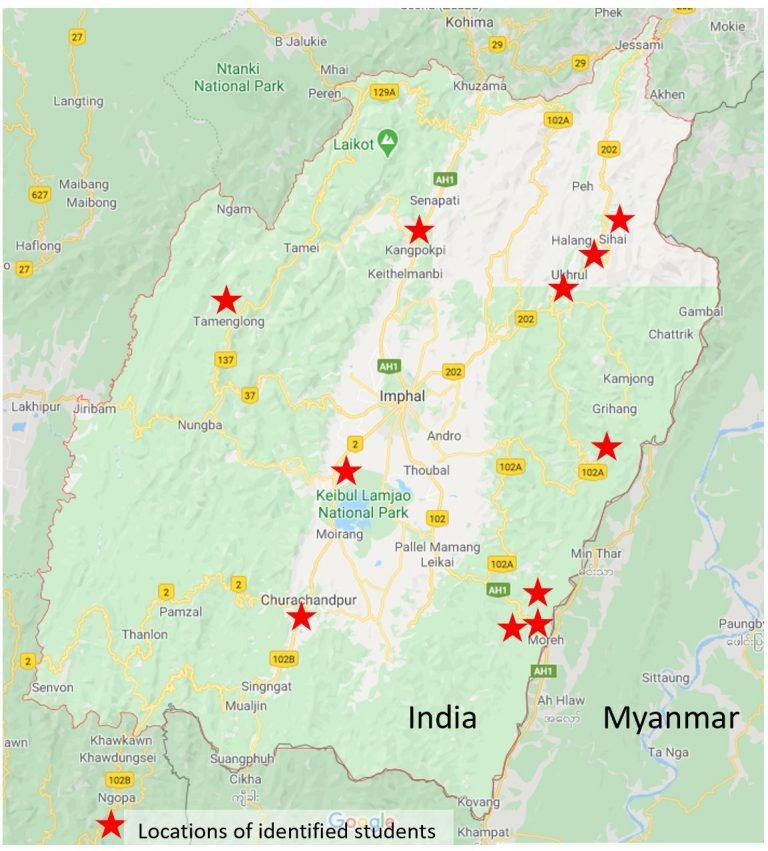 If you are interested in co-funding or can connect us with someone who would be willing, kindly get in touch using the form below and thank you for your time and generosity: